CBL60 Upright Bike Gym Equipment Magentic Exercise Bike
Product Detail
Product Tags
The quiet, stable AI3 upright bike brings you infinitely closer to road cycling. Ride it like a standard bike, an urban bike or a racing bike, allowing you to build leg and hip muscles in a fun and effective way. Our upright bike is suitable for professional and home use thanks to its compact size and advanced technology.
Some people like running, some people like riding. Everyone has own love of sports. So clubs must be equipped with varieties of equipment, but utilization rate is not high. Through the guidance of the lesson plan, members can try more of the fun of running and exercise bike. You can even incorporate more training forms, such as online group lessons and team competitions. The upright bike is not necessary equipment for personal training, but an important component of the smart curriculum. It will play an important role in the club.
Product Features
1.Easily Adjust Seat Height
14-seat adjustment, the adjustment switch is located below the seat. Easier to adjust, the seat height can be easily adjusted even if you are riding.
Multi-position Sports Handrail
Design according to different training postures; Make the training posture more diverse and comfortable.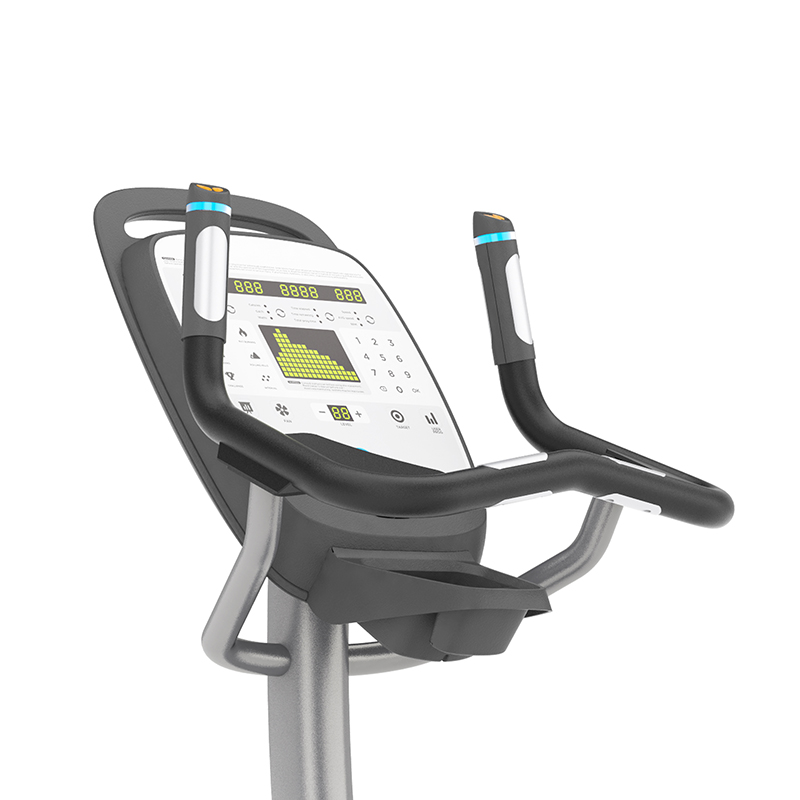 Handrail Button
Matching ergonomic design
Easy to adjust the armrest
Easy to adjust
HD Smart Screen/LED Screen, more optional
1080P screen, tempered glass, high strength, high resistance, large screen bring you the feeling of being there.
Belt Drive
The belt drive system designed from the user's point of view is quiet and comfortable, making your fitness more relaxed.
Reasonable Crank Angle
The crank and pedal cling to the body of the device. Bring you a real riding experience.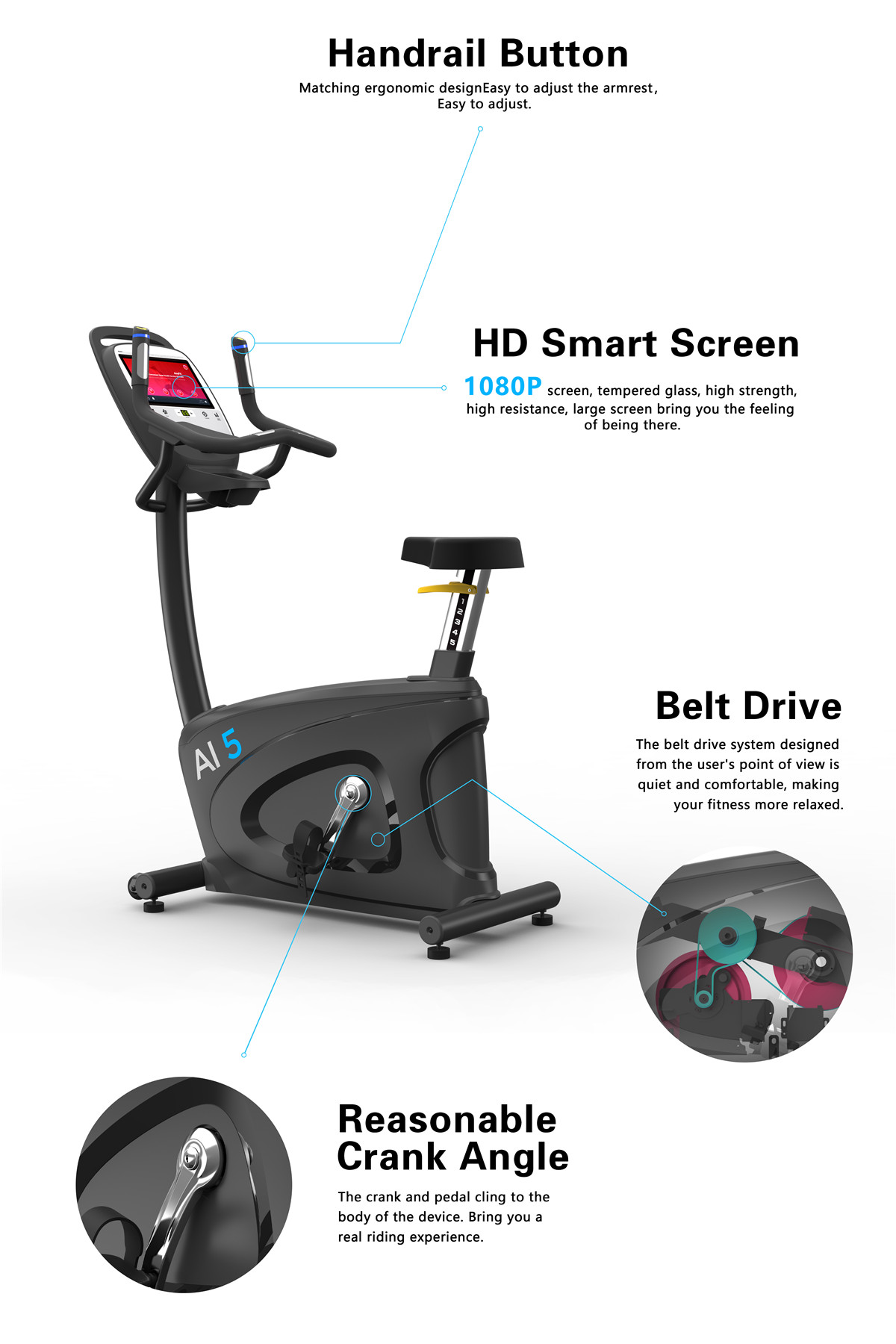 Specification:
Console Type: LED/TFT SCREEN
Resistance levels: 1-25
Assembled Size: 1200×5000×1450mm
Max user weight: 180 kg Net
Gross Weight: 75kg Gross Weight: 95 kg
---
---